Weekly Update: March 8, 2021
Upcoming Events
March 8th
Hybrid A Attendance Day
Morning Meeting for all grades | 9:15 AM
Remote Learning Live Times | Various
WSO Meeting @ 7:00 PM
March 9th
Hybrid B Attendance Day
Choir 8:00 AM or 3:15 PM
Board of Education Meeting @ 7:00 PM
March 10th
Hybrid A Attendance Day
Morning Meeting for all grades | 9:15 AM
Remote Learning Live Times | Various
March 11th
Hybrid B Attendance Day
Morning Meeting for all grades | 9:15 AM
March 12th
Remote Learning Day Morning Meeting for all grades 9:15 AM
Remote Student Supply Pick-up | 9:00 AM - 11:00 AM
Supply deliveries begin, as available @ 12:30
Report Cards posted in campus portal
March 14th
Spring ahead, turn your clocks forward an hour.
Announcements
Elementary Extended Day Schedule
Starting March 15th
Doors will open at 8:45 AM
Tardy Bell at 9:05 AM
Morning meeting starts at 9:15 AM
Bus students will be dismissed at 2:05 PM
Parent pick up/ walkers will be dismissed at 2:10 PM
March Core Value: Integrity
Integrity means following your moral or ethical convictions and doing the right thing in all circumstances, even if no one is watching you. Having integrity means you are true to yourself and would do nothing that demeans or dishonors you.
* Having integrity means that you live in accordance to your deepest values, you're honest with everyone, and you always keep your word. Integrity is a highly valued trait, especially in leaders.
What is Integrity video for students
Integrity Lesson and Activities
Book Read Alouds:
Say Something by Peter Reynolds
Progress Reports
All progress reports will be posted in your Campus Parent Portal account on Friday, March 12. If you need assistance accessing your Campus Portal account, please email the district help desk at helpdesk@syc427.org. Progress reports will be posted under the document tab of Campus Portal at noon on Friday.
COVID-19 Travel Guidance/Requirements
As we approach spring break and many staff/families will likely have travel plans, I wanted to communicate how the district is handling travel situations.
For DOMESTIC travel, there are currently no quarantine/testing requirements after travel.
For INTERNATIONAL travel, per IDPH, we are following CDC travel protocols. There is a link in the text below. If you hover over the country, or type the country in the search box, it will outline guidance for before, during and after travel.
In a situation where a parent(s) travel, but the student does not travel, the student does not need to quarantine.
These same guidelines/requirements apply to staff who travel.
I included a little blurb below, if you'd like to include something in your weekly communications.
As always, please let me know if you have any questions or need any additional information.
The district is following CDC/IDPH/DCHD recommendations for international travel
Follow this link to be directed to the CDC guidance for testing and quarantine after traveling. If you type your destination country in the search bar or click on the country on the world map you will see country specific guidance based on travel risk.
Information we will need prior to your child(ren) returns to in person learning includes:
What country you traveled to
What date you return to the US
Completion of CDC requirements post travel
Travel to most destinations will have similar requirements including varying lengths of quarantine and testing options. Until requirements have been met, and your student has been cleared by the school nurse, your children should quarantine at home and participate in remote learning.
Please feel free to reach out to your school nurse if you have any questions.
School Store Fundraiser
This year we are partnering with SchoolStore.com to raise funds for essential tools for our students and teachers, need to succeed. Schoolstore's program is 100% online so there is no selling or handling of money or products. Your participation is easy with no more than 12 minutes of your time required, and there is a nice prize program available to make this a fun experience. Last year we received a little over $5,500 from schoolstore for our classroom teachers to use in their classrooms. This information will be getting sent home next Monday and Tuesday with our hybrid learners and will be available for our remote learners at supply pick up.
5 Essentials Survey
Districts throughout Illinois are asked to participate in the 5Essential survey to gather information from our faculty, students and parents to gain insight into the key components of all successful schools. These areas include effective leaders, collaborative teachers, involved families, supportive environments, and ambitious instruction. The results of the survey responses are reported back to the schools for their review and planning for future school improvement focus items within the five areas.
We need your assistance and your feedback. The survey takes about 10 minutes to complete and can be completed on your smart device. Your participation in the parent survey will help us understand the conditions here at the school and guide improvement. Your identity and individual survey responses will be kept completely confidential and will never be connected to you or your child. For more information about the Illinois 5Essentials Survey, please visit https://illinois.5-essentials.org.
2021-2022 School Registration is Now Open
The Online Registration application may only be completed by the primary residential guardian.
No payment will be taken during Online Registration. Payment for student fees will open on July 1, 2021.
If you need assistance through the application process, please contact us by email or call (815) 899-8100.
Virtual Trivia Night
Sycamore Education Foundation
Thursday, March 11th, 2021 from 7:00- 9:00 PM
Put on your thinking caps, and get ready for a night of interactive fun! This online event will take place on Thursday, March 11th at 7:00 p.m. and is a fundraiser to support the Sycamore Education Foundation (SEF) and all seven schools within Sycamore Community School District 427
There will be three rounds of general trivia plus one special Sycamore Spartan round and will last about 90 minutes. You can sign up as an individual or a team. Individuals will be assigned a team based on availability. Teams should consist of 4-8 players.
The cost is $20.00 for an individual and $100.00 for a team. After registering, please provide names and email addresses for all team members to Lauren Holtz. A Zoom link will be emailed to you and all team members. We've extended our deadline for registration to Monday, March 8th.
Information from Miss Crawl
Our Favorite Music Teacher here at West!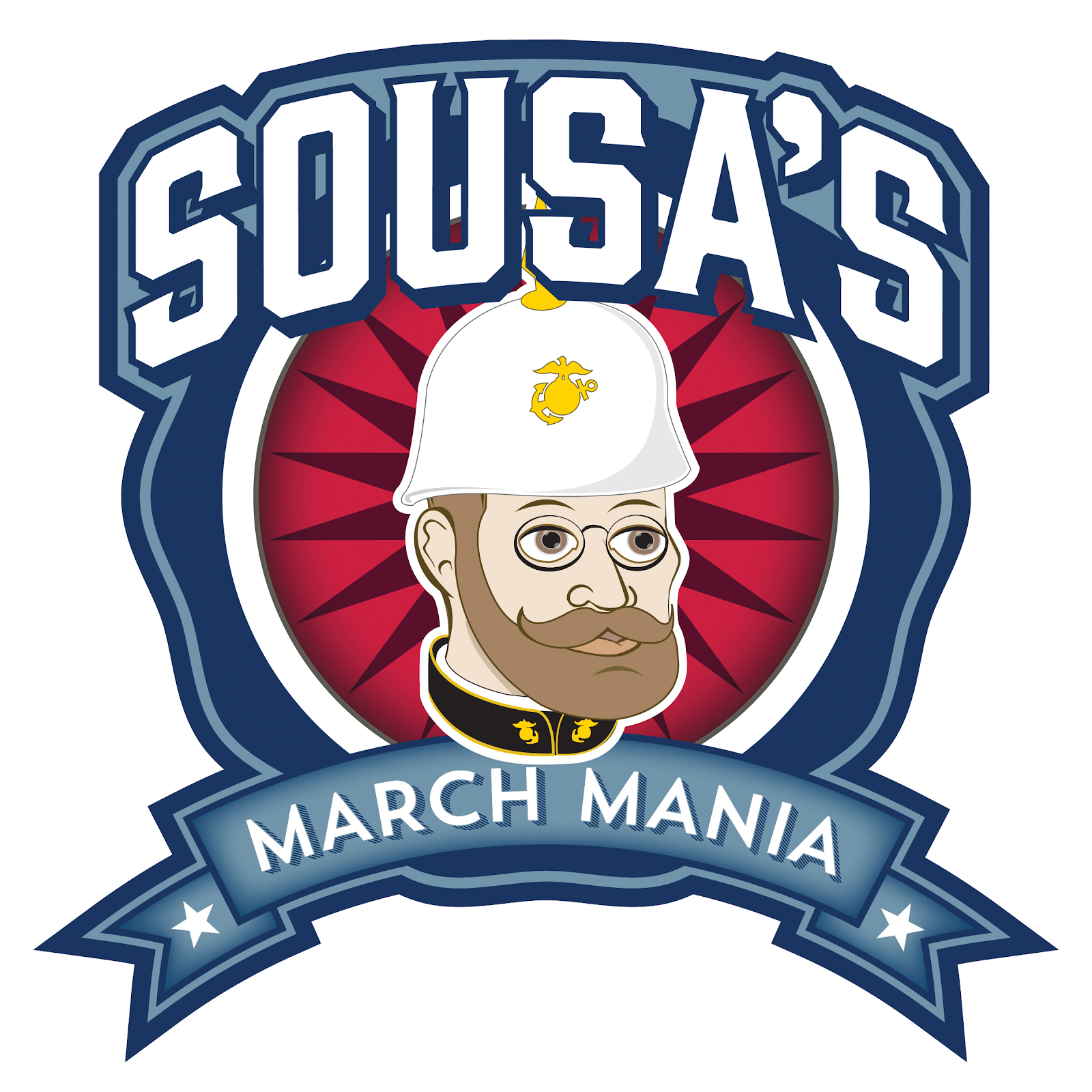 Have you lost a bit of the pep in your step? Feel the need to walk all over winter? Join us in celebrating March with "The President's Own" United States Marine Band Sousa March Mania. Print your march bracket and write which Sousa march will win each day. Then, every day in March, listen as two marches go head-to-head and vote for the one you think should win. This will be replacing our bonus travels around the world for March. You can participate as much as you wish. If you correctly guess which song will make it to the very end to be the March King, you could win a prize - such as musical pencils and stickers - from Miss Crawl!
Here are the steps:
Download and print your brackets. Write which marches should win each match-up. March Mania Brackets
Fill out the survey by March 5th to guess who will be crowned the Sousa March King. If you guess right, you could win a pencil or sticker from Miss Crawl! March Survey
Go to the link below each day to listen to the March Match-up for the day and vote for the one you like best. Listen Here
Upcoming Dates
March 14th: Spring Ahead, turn your clocks forward
March 22nd-26th: Spring Break
April 2nd- No School Vacation Day
April 5th- No School Vacation Day
Thank you,
Ryan Schrader
Go West Wildcats!!!